Beets provide some impressive health benefits. Not to mention, they are low in calories and a great source of nutrients, including fibre, folate and vitamin C. Beets also contain nitrates and pigments that may help lower blood pressure and improve athletic performance. They are delicious and versatile, fitting well into a healthy and balanced diet.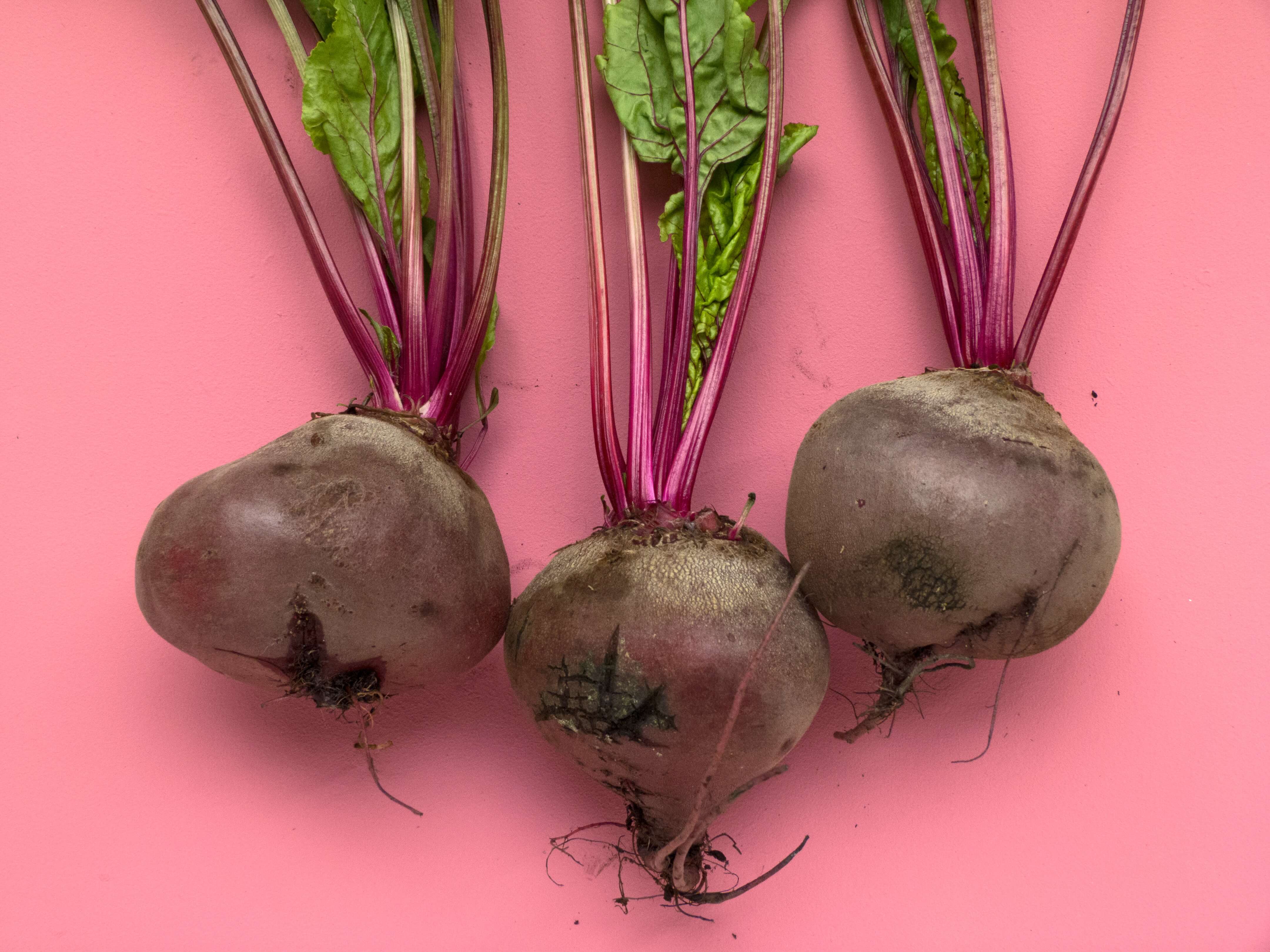 Beetroot Patties.
Ingredients.
2 beetroot, raw, grated
1 can chickpeas, drained
1 onion, diced
40 grams Feta, crumbed
2 tsp Oregano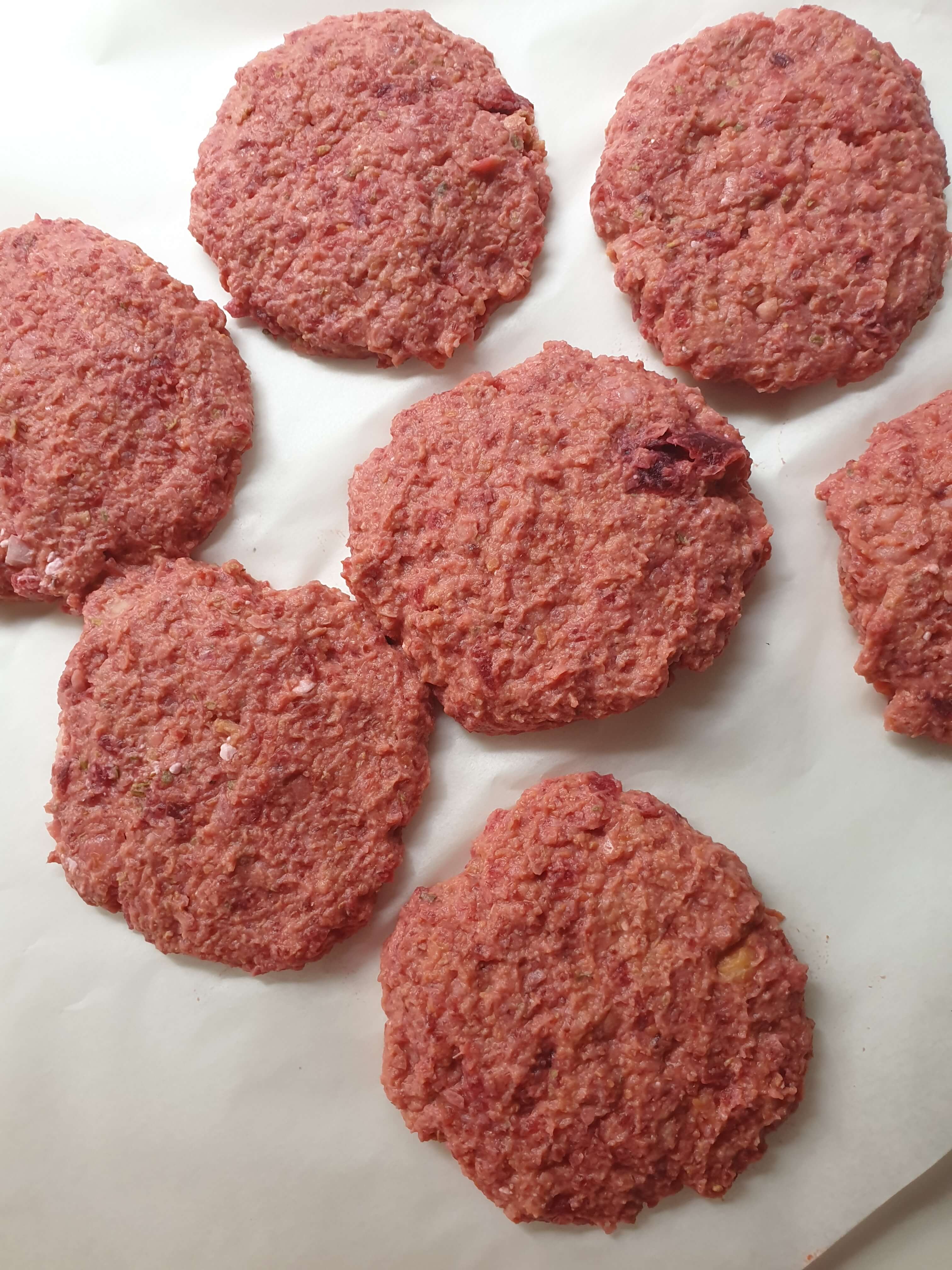 Method.
In a blender, blend chickpeas to crumb like.
Remove from blender and add in the other ingredients. Use your hands and mix till all combined.
Divide mixture in to six, roll in to balls and flatten on a tray.
Put patties into the fridge for at least 15 minutes before cooking.
Add a tsp of oil into a pan and cook 3 patties at a time until brown on each side. The patties are quite soft so take care when flipping them.
Serve in a toasted bun or on a salad. I had mine with roquette and tomato.